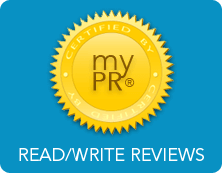 Excellent service providered by a friendly staff. Always a joy! Happy Holidays!😀😀.
Bruce Roberson
Very helpful and accommodative, also a very friendly atmosphere and staff.
J.P
I definitely recommend Dr. Yesenia Garcia at Gorthodontist if you want to have the smile of your dreams. She is very professional and has the best team. She is very detailed, I love my smile. Office nice and clean, best time management, amazing results.
A.C
Dr. Garcia is a awesome Dr. She's a very busy lady takes good care if all her patients. And all of her staff are very hard working friendly ladies. I'm glad I went to her for my braces!! Thanks Dr. Garcia!! 
Sandra Billings
This clinic is phenomenal. The staff is experienced. Dr. G cares about her patients and takes any concerns seriously. She is open to different options that meet the need of the patient. They are very patient and understanding with people who may have sensory issues and accommodate those needs. Quality care!! 
C.K
 Dr. Garcia and her staff are the best! They take such good care of me and I have the utmost confidence that I am getting the best orthodontic care. They are always understanding of any circumstances that arise and always strive to be flexible with my schedule. I am always impressed with the care that I receive. I highly recommend Dr. Garcia and her staff! 
M.S
The employees here are very professional and do excellent work. I've never had an issue with any treatment or changes with my braces. I've been going here for a few months and I felt I made a great decision. 
J.R
Estoy feliz con los resultados, gracias Dra. yessenia. 
G.O
I LOVE G ORTHO, they have the greatest staff I don't have anything negative to say about them. I have always have wonderful experiences with them from the moment you check in to when your checking out. Dr. Garcia is so kind she gives the best quality care. I recommend this office to everyone. Overall the best orthodontist in the Houston area. 
I am very happy with my overall orthodontic outcome. The office is very clean, with short wait times and nice staff. Maria is excellent! That being said, I had a couple minor issues in my treatment- like not receiving things as expected and there was no explanation or apology for the inconvenience to me to have to come back for additional appointments. These are only minor issues. Overall I would definitely recommend G Orthodontics! 
My dentist recommended Dr.Garcia and I couldn't be happier. I had an underbite and a lot of the orthodontist that I had gone before told me that I needed a surgery to fix it. I am extremely thankful that Dr. Garcia fixed my over bite and I did not need a surgery. At the beginning i was told that I was going to last 3 yrs with the braces but thanks to Yesenia she fixed my teeth in one year and half! Dr.Garcia works wonders!
I wasn't the best patient by far but Dr. Gracia was able to motivate me to wear my rubber bands. If it wouldn't have been for her I might have never finished with my braces. I'm happy I made it Dr. Garcia thank you!
I've had a great experience with Dr. Garcia. So glad she did my braces. Couldn't have asked for a better orthodontist!
I LOVE Dr. Garcia and her team!! They are always gentle and considerate I have been to other Orthodontist or previous treatment and they were rough but never with her team. They are always professional and kind and they go the extra mile to make sure that my smile is PERFECT for my wedding day!! I recommend them to all my friends.
The best there is.
Experienced and caring!
 They are always nice and helpful.
 High level of attention, very professional and kind staff, always willing to help. All this makes us filling comfortable every time we come for a visit.
 Best customer service i ever had. Left me with a smile. I could tell she has been doing this for years.
 Mannnnnnnnnnnn she's the best every time I walk in this place she makes me smile ,???? she's the best of the best and makes me laugh constantly . She makes this a better place and makes more enjoyable to be at the orthodontist. ADRIENNE SHES THE BEST ????????????????????????????????????????????????
 I love this place and Adrienee is the best.
 When I come it's really nice that people know me, and when I'm late it's nice to know I still have my appointment. Everyone is really nice and gentle when they work on me and they make sure I'm comfortable. They help me know what's going on with my teeth and what the next step is, as well as give me pointers to keep me on track. Everyone is just overall very nice and friendly, and it was the best place to go.
 My experience here has been amazing. They treat you with great care and will definitely give you the perfect smile you have been dreaming of. Here at Orthodontics they make sure they are doing what's best for you and are very flexible on timing and the staff is kind and respectful. Some of my other friends have told me their experience on their orthodontist place. It was hard for them to make appointments and the doctors wouldn't give them the proper care they needed. I'm glad I chose to come to Orthodontics because now I don't have to be embarrassed of my smile and I can smile more often. A smile is the prettiest thing you can wear and thanks to Orthodontics I have that now :).
 The office is neat and clean and a wonderful place to come to.
 Love this place. Awesome Staff and Dr. Garcia's the best.
 I feel so comfortable every time I take my four kids to this office. The front desk welcome us warmly. The technicians are so friendly?and very nice. Dr. Garcia is so nice and explains to me me clearly every time I have a question. I highly recommend this office.
 It was good, they were nice to me.
 Gracias a la Dr Garcia y a todo su personal de trabajo todos son muy amables y estoy contenta con el trato k brindan a mi hija los felicito a todos k Dios los bendiga.
 The staff is very friendly and eager to assist!
 Satisfaction is very important which I got from this clinic. The Doctor and her group do their job very well and very friendly. Thank you so much Dr. Garcia!
 Staff is great.
 My experience with Dr.Garcia was fantastic.
 Dr. Garcia was very kind and gentle and made me feel comfortable.
 Great experience. Staff are always friendly and will answer any questions you have. Adrienne is always friendly and will answer any questions or concerns you have. She is always pleasant and gentle when applying rubber bands on your braces or changing your wire/bands.
 I feel so comfortable every time take my four kids to the office. The staff welcomes us friendly . Dr. Garcia is very nice and explains to me clearly. I highly recommend this office.
 Everyone has been so nice and makes sure Madelyn is comfortable and respected. Maria is awesome and took the time to speak with us and make sure we understand what to do with maintenance on her braces. Awesome staff! 
 Upon arrival I was greeted by the front desk associate with a warm smile. I didn't even have to say my name, she remembered and that meant a lot. All of my demographic information was confirmed and updated. After waiting a short while for my appointment time my name was called to come back to begin my treatment, again with another warm and friendly smile. The service I received quickly relieved my gitters. I had my bands removed & replaced as well as my wires changed out with no problem and no pain. Dr. Yesenia Garcia has the biggest and brightest personality and I look forward to seeing her and getting my update. I received information about what to expect in the next few days and how to relieve any pain from the orthodontist assistant again with a huge smile. My appointment was scheduled for my son and I and out the door I went. No headache, no fuss, just exceptional service! Thank you G Orthodontic team, you're the BEST!!!Alecia Nelms.
 Staff is amazing.maria does very good and front desk is good also.
 Esta clinics para mi y mis ijos me parece muy bien so mod nuevos pacientes Y esta muy bien el servicio de la Dra y sus enfermeras Bueno todas sus trabajadoras para mi sta execlente.
 Today's experience was awesome. We arrived 30 minutes early and were able to be seen almost immediately. Maria is very pleasant and does a wonderful job talking to my son which I know keeps him relaxed. Dr. Garcia is cordial and very professional. I am considering having dental work done myself.
 Really nice and friendly staff and Dr. yesenia i would really recommend her.
 It didn't hurt. It went smooth and nothing hurt.
 The staff are really nice. They did a great job!
 My treatment was very fast, everything went very smooth and every appointment was easy to book. From the very first day they were willing to do everything as soon as possible. I remember leaving here on a Thursday at 6 o'clock in the afternoon because we wanted to start the treatment the day of. This office is great and I can't wait to come back for my monthly appointments.
 Review by SMS.
 Everyone was very courteous and willing to assist with my questions and concerns. I would recommend family and friends as I left with an excellent experience. Thank you and see you soon!
 Excellent service very friendly and knowledgeable staff.
 They are sooooo amazing friendly and kind I love when I have to visit thanks guys for making my smile bright again.
 Office staff are awesome, love these ladies… Always wanting to help us and have our best interests at heart always….
 I love this office!!!!
For a Gorgeous Smile
Our orthodontic patient reviews make it clear: G Orthodontics is the place to be for comprehensive orthodontic care. To set up a consultation with Dr. Garcia and her friendly team, call our office at (713) 436 1241.