One of the most common questions we get about braces is if they cause any pain. And the answer is NO. Braces do not cause pain. They could only cause discomfort or pressure because the braces and the wires are changing the position of your teeth.
Does it Hurt When You Get Braces Put On?
Some people get anxious about the day they are putting the braces on. The good news is that there are no needles, no blood, no crying or anything like that. Getting braces put on your teeth doesn't hurt. Your Orthodontist basically applies special glue to your teeth and puts brackets onto each of them, then connects the brackets with wires and you're good to go!
In the first few days of having braces, your teeth and jaw will hurt. Also, your lips will probably be very sensitive. But this would be the worst part. Eventually, you may even forget that you are wearing braces.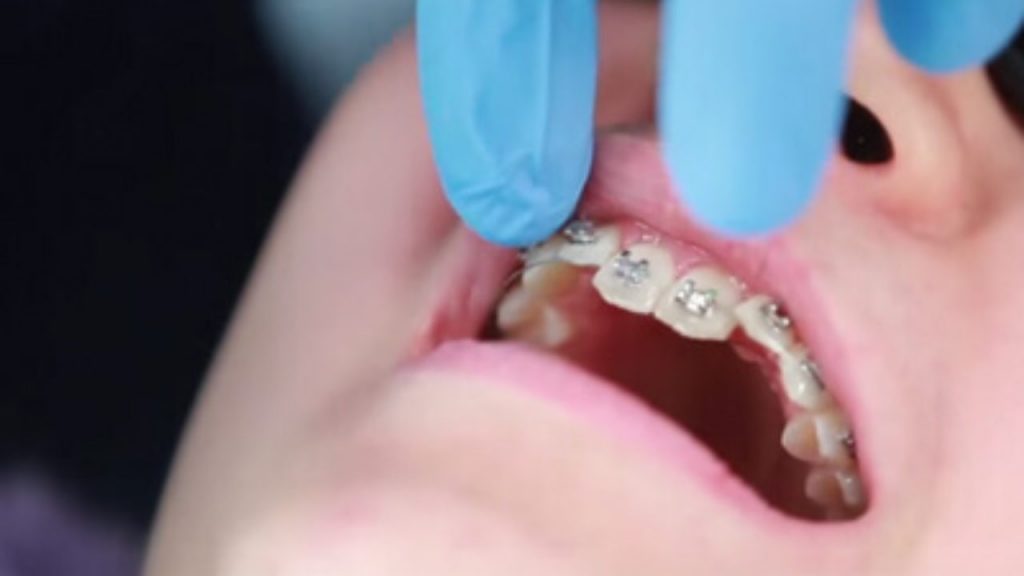 Your mouth will get used to the changes in a matter of days. As your teeth move, the initial pressure can cause some unfamiliar discomfort. But gradually, your mouth will become more accustomed to them. 
What to expect when having braces?
For braces to work, your orthodontist needs to tighten them periodically. That's what we call "Adjustments". During these appointments, the Orthodontist may:
Replace the current wires

Place or tighten springs

Tighten bands on the braces to put additional pressure on the teeth
After each adjustment, you are likely to experience a low level of discomfort as well, but nothing that you cannot solve with: 
Over-the-counter (OTC) pain relievers, such as acetaminophen or ibuprofen

Warm saltwater rinse 

Soft foods

Cold beverages 

Soft Orthodontic wax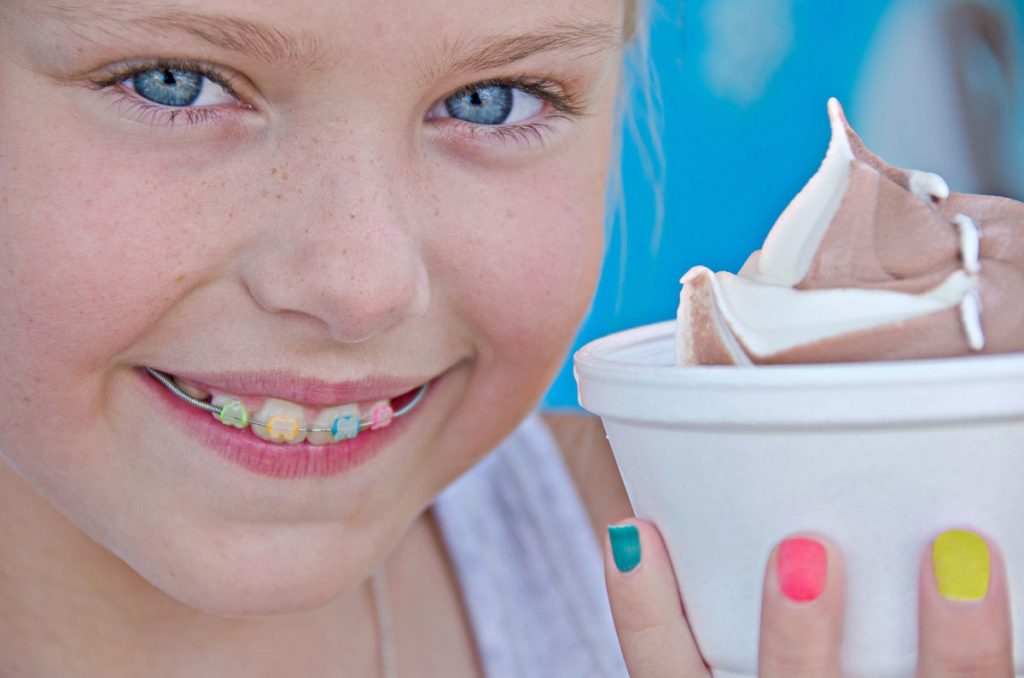 While not pleasant, the discomfort you experience is normal as your teeth shift toward their final, optimal position. They may hurt for a few days, but the end result will be well worth it: a perfectly aligned smile.