Parenting is full of surprise costs, especially when it comes to caring for your child's health. However, today's orthodontic care offers more options than ever before, helping you afford your child's treatment. So, how much do braces cost for teens?
Cost Savings for the Right Braces at the Right Time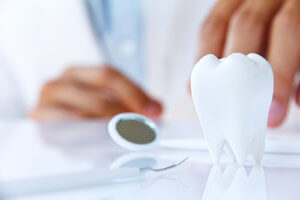 Getting the right type of braces for your child or teen helps you save costs on their dental care in the long run. They also enjoy continued health and cost benefits from having straight teeth throughout their adulthood. Early intervention is essential for taking advantage of some of these benefits.
Most children start wearing braces after they lose all of their baby teeth and their 12-year molars have grown into place. According to the American Association of Orthodontics (AAO), children should start receiving orthodontic care by age seven. This provides the best results and helps prepare them for braces or other smile and bite correction in the following years.
Of course, there's no reason to rush children into braces until their teeth are ready. The orthodontist tracks your child's needs and growth to pinpoint the right time for starting this important orthodontic treatment. Starting teeth correction too early can actually cost more.
Types of Braces
Part of determining the answer to your question of, "How much do braces cost for teens" comes down to the types of braces used. Today's options include traditional metal braces, ceramic braces, and Invisalign teen clear aligner trays. Knowing the differences between these options will help you make the right decisions.
Traditional metal braces feature metal brackets cemented to your child's teeth. The brackets connect through a network of metal wires. A version of metal braces, called Damon braces, vary in how they connect the wires guiding teeth into better position.
Ceramic braces work like traditional braces but feature clear ceramic brackets. You can also request clear wires to improve the treatment method's appearance. These cost slightly more than traditional metal braces but help your young person maintain their self-confidence by being less noticeable.
Invisalign clear aligner trays fit over your teen's teeth like a mouth guard. These removable trays must be worn throughout each day to work or school. Therefore, many parents consider first whether their child will wear them as they should.
How Much Do Braces Cost for Teens?
With all of these options, how much do braces cost for teens? Final cost varies according to your geography, orthodontist, and type of teeth straightening you choose. The Consumer Guide for Dentistry lists braces as costing from $3,000 to $7,000. On the lower end of this cost are traditional braces, followed by ceramic braces and then Invisalign clear aligner trays.
Besides orthodontic braces for teens, other important orthodontic care services your family needs include:
For your teen's most gorgeous smile, visit G Orthodontics to learn your answer to, "How much do braces cost for teens?" In Pearland, call (713) 436 1241.