Just like searching for the right pediatrician when you welcome a new baby, finding an orthodontist marks a significant life stage. For children ages six to nine, an orthodontist gets to know their teeth and surrounding tissues for later treatment, like braces. For adults, finding one means you want to invest in a more attractive smile or to correct other dental concerns. Regardless of the person in your family who needs this important care, you must know how to find an orthodontist that best suits your needs.
Ask for Orthodontist Referrals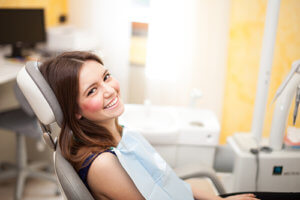 When you start orthodontic treatment like teeth straightening, you visit the same provider on a regular basis for several years. Therefore, you need your orthodontist to be a great fit. Family and friends who see a dental specialist likely have one they can refer. Alternatively, your dentist knows one from his or her network of providers.
When you talk to an orthodontic office about your family's needs, schedule a visit to meet the staff and orthodontist. Have your teeth or your child's teeth examined for insight into possible care needs. Also, have a list of questions ready to ask your prospective orthodontics office in Houston.
Qualifying Your Orthodontist with Questions about Care
You've done your research and found an orthodontist you think fits your needs. However, how to find an orthodontist does not stop there. Instead, you need to visit the office for a consultation. Schedule your appointment and prepare a list of questions.
Start with recommended treatment for yourself or your child. Ask what the treatment plan includes, when the services should start, and options for treatment. Also, ask about what may go wrong if the treatment does not take place. How often will you visit the office during the process?
An essential part of good oral health for children is at-home care. Does the orthodontist help kids learn this good oral hygiene?
What are the office hours? How long has the specialist been in practice? How much will treatment cost, does the quote include all amounts from start to finish, and are there other fees? What costs does follow-up care include, like retainers after braces? Does the office accept insurance and what payment methods work?
Does the orthodontic office seem comfortable and well cared for? Are the staff and hygienists friendly and pleasant? Is scheduling flexible and do they offer emergency visits?
You may also be wondering how to find an orthodontist if your child has special needs, such as on the autism spectrum or behavioral disorders. Ask if the orthodontist is comfortable treating children with these needs. Do you see positive interactions between your child and the care provider?
Other services your orthodontist should provide for complete care include:
How to Find an Orthodontist in Houston and Pearland
Houston is overwhelmingly large as a metro area. This means you have many choices for your treatment providers of all kinds. At G Orthodontics, Dr. Garcia and her pleasant team work hard to develop trust with patients of all ages.
Stop worrying about how to find an orthodontist and start enjoying healthier, straighter teeth. In G Orthodontics' Houston and Pearland offices, you gain the orthodontic care you need for your family's gorgeous smiles. Call the orthodontics office in Houston to schedule a visit at (713) 436 1241.