If you have Delta Dental insurance, does this dental plan pay for your orthodontic care? Many people ask this question every day. After all, current healthcare and dental insurance laws prove quite confusing.
Many people also seek straight teeth and a beautiful smile, regardless of age. Therefore, your orthodontic coverage support is important to you and other members of your family. Of course, this treatment has a reputation as being costly. However, many plans offer orthodontic care benefits, even for adults.
For the quick answer to what your Delta Dental insurance coverage allows, contact G Orthodontics now. Simply call with your insurance card in hand and schedule your first visit after finding out how your benefits help you afford the treatment you want or need.
No Surprises with Your Delta Dental Insurance Policy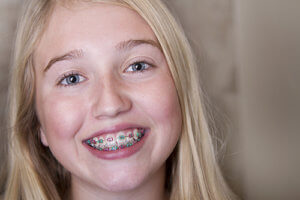 Delta Dental offers several types of insurance policies for your best oral health. These include plans that do not require a referral for starting orthodontic treatment. However, you do need to be selective about which orthodontist you see, as most policies only cover Delta Dental-approved practitioners. This is pretty typical for insurance coverage today.
You don't need to worry about what your costs will be if you have dental insurance coverage through Delta Dental. That's because you can ask for a pre-treatment estimate. In a pre-treatment estimate, your orthodontist clarifies the steps and procedures needed to achieve your personal treatment goals. Treatment only starts after you agree to the estimate and determine how to use your insurance and other methods of payment, as needed.
Communication is key between you and any medical or dental care provider. Through clear communication, you get a clear picture of all of your covered and out-of-pocket costs. This means no surprises or panic at the payment desk while you receive the orthodontic treatment you need.
Specific Aspects of Treatment Paid for By Your Delta Dental Insurance
Your Delta Dental insurance coverage helps pay for some basic services, sometimes without question. These services include:
Initial exams and pre-treatment exams
Treatment planning sessions
Some x-rays before and after treatment
Select orthodontic treatments
Tooth extractions
Retainers
As you can see, orthodontic coverage using your Delta Dental insurance makes affording treatment easier. Knowing your benefits in advance and gaining pre-treatment estimates can help reduce stress about straightening your teeth or going through other important procedures.
If You Have No Dental Insurance
If you do not already have Delta Dental insurance or other coverage for your teeth, you can start a policy before seeking treatment. You have more options than you might expect, through your employer, associations, discount plans, and individual coverage.
One thing to remember when seeking new Delta Dental insurance coverage is a waiting period. Sometimes insurance policies impose waiting periods before you can undergo specific procedures or treatments. When you sign up for a plan, look for these waiting periods and any other exclusions.
If you don't know which policy to buy, but already have an orthodontist, call that orthodontist's office and ask which plans they accept. Most offices have a short list of brands they recommend, based on their acceptance and past patient results. This way you take a lot of the "what ifs" out of your insurance shopping equation.
Starting Your Treatment at G Orthodontics
Everyone at G Orthodontics looks forward to having you and your loved ones as patients, regardless of payment methods. If you want to use your Delta Dental insurance for care, feel free to reach out to G Orthodontics for verification of your benefits.
Services and treatments at G Orthodontics include:
G Orthodontics provides Delta Dental insurance approved treatment for kids and adults as one of the leading orthodontic treatment programs in Houston and Pearland, TX. For an appointment in Houston, call (713) 436 1241.