Everyone wants straight teeth and an attractive smile. However, some orthodontic care is costly. So how do you balance your smile needs with your budget? If you have MetLife dental insurance and receive your treatment at G Orthodontics, this balancing act may prove more straightforward than you think.
MetLife Dental Insurance through Your Employer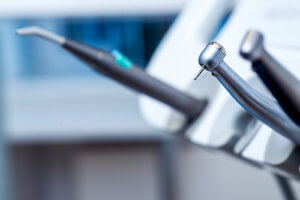 Many people with MetLife dental insurance policies sign up for a plan through their employer. If your employer provides this type of health care package, you need to learn about your benefits. Not all plans include Houston orthodontic treatment programs. When they do offer this coverage, many limit it to only children through age 18.
If your employer provides a MetLife dental insurance plan with orthodontic benefits for adults, you should take advantage of the benefits you pay for. They can save you so much money in the long run while you also gain a straight, attractive, and healthy smile.
To learn about your employee MetLife dental insurance coverage, visit your employer's human resources department. Ask about orthodontic coverage, annual or lifetime policy maximums, and how long you must wait before the policy benefits begin. Ask about the types of braces you qualify for and whether your orthodontic care must come from your insurance company's network.
G Orthodontics in Pearland and Houston, Texas provides orthodontic care to MetLife dental insurance policyholders. So, for people with these policies living in the Houston area, chances are you hold the opportunity to improve your smile in the palm of your hand. You can also call G Orthodontics and talk to a caring staff member to learn whether your insurance covers orthodontic care at one of the two G Orthodontics locations.
Individual Insurance Plans through MetLife
In recent years, many insurance companies started providing policies to individuals. If you need insurance coverage, MetLife Dental possibly has a dental plan for you. The same basic points apply to these types of plans as those offered by employers. That is, some provide orthodontic benefits, whereas some do not.
If you hold a dental insurance policy as an individual, call your insurance company to learn more about your coverage. Alternatively, talk to G Orthodontics for insurance verification.
If you do not yet have a MetLife dental policy and want to shop around, talking to G Orthodontics helps you know which policies the orthodontist accepts. They see other patients' billing concerns and problems, and they know which covered patients enjoy optimum coverage. This provides an excellent perspective for your orthodontic care and in your MetLife dental decision-making process.
Discount Plans to Supplement Your MetLife Benefits
Many people have dental insurance. Of course, not all MetLife dental insurance plans include orthodontic care. So if you want to visit an orthodontist, you can consider a dental savings plan, or discount plan, to help you pay for treatment. These plans are not insurance. However, they enable you to pay for orthodontic care at a lower cost.
These programs grow more popular every day, particularly with the uncertainty of changes in insurance laws. Talk to G Orthodontics about accepted discount plans and other treatment financing options.
Your Most Attractive Smile Starts with Dental Insurance
Although having MetLife is not the only way to pay for your Houston orthodontic treatment programs, it certainly helps to have these dental benefits. Of course, many insurance companies exist, so MetLife is one good choice in a field of options. Having insurance for dental care helps you pay for a wide range of orthodontic services, including:
To learn more about treatment options and insurance acceptance at G Orthodontics, call the office and talk to a helpful staff member. Have your MetLife dental insurance card handy. Call (713) 436 1241 for the Houston office today.