If your child lost a teeth about three months ago and you don't see the replacement coming in, there might be something going on. That's why I wanted to share with you some of the reasons why permanent teeth do not erupt as they should.
1. There is not enough space
For permanent teeth to erupt, there must be sufficient space. Ideally, there should be some space on either side of baby teeth before they fall out. This is because permanent teeth are wider than baby teeth. When there is no space, the permanent teeth will not come in.
2. Teeth are growing in the wrong direction
Even when they have enough space, the permanent teeth can and end up in the wrong place. Dentists can remove baby teeth to help correct the path of eruption. If this doesn't work, orthodontic treatment usually becomes necessary to help guide wandering adult teeth into the right position.
3. Impacted teeth
Sometimes children have impacted teeth, which means that a tooth either has not come in ("erupted") when expected or a tooth that cannot erupt because it does not have room or may be coming in the wrong direction or position. What causes an impacted tooth may not be known – for some people, it just happens. Genetics can play a role, so if a parent had an impacted tooth, their child may experience the same problem. When teeth don't have enough space to erupt, they will usually develop fully beneath the gums.
4. Other less common reasons
 A primary tooth was lost on its own and there's no permanent tooth to take its place immediately.
 The permanent tooth is suffering from a primary failure of eruption, where the tooth isn't able to come out on its own.
 The patient is suffering from a condition known as ankylosis, where the teeth are fused to the bone and won't erupt.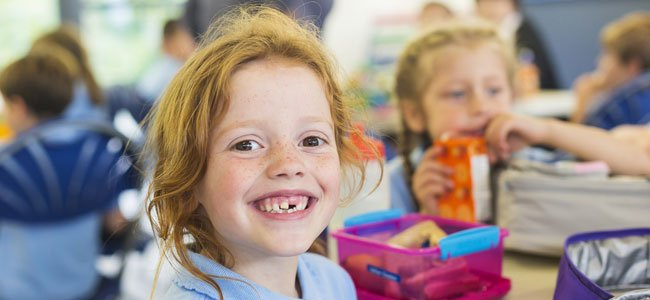 Treatment
If your child hasn't developed adult teeth as expected, it's important to reach out to an Orthodontist. Once the Orthodontist identifies the cause of the problem, he or she will correct the issue, so your child's permanent teeth will develop normally.